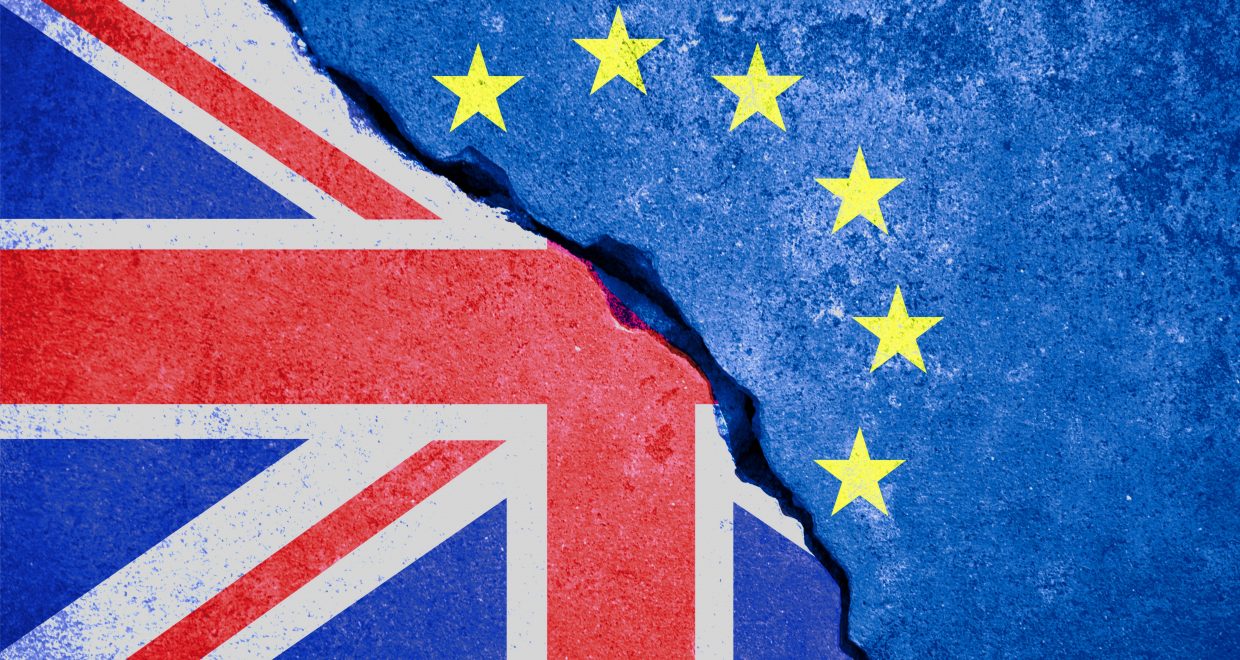 What Effects Might Brexit have on Business and Human Rights in the UK and Beyond?
The Brexit deadline and the nature and even implementation of a transitional deal with the EU remain uncertain at the time of writing. The impact on business-related human rights protections is therefore equally uncertain, with multiple political factions in play. The Conservatives of the European Research Group are hard-line Eurosceptics, seemingly willing to accept a no-deal Brexit, and supportive of extreme deregulation post-Brexit. Labour has a sizeable remain and soft Brexit grouping, while some favour Lexit, a left-wing Brexit to allow more freedom to implement social policies. The recent pro-remain desertions from the major parties is another complicating factor. This blog will describe some plausible business-related human rights risks domestically and internationally, on the assumption of a Conservative-led Brexit occurring.
Domestically, workers' rights are extremely vulnerable. Boris Johnson argued in 2012 that Britain should 'scrap the Social Chapter' that protects workers' rights including parental leave and equal opportunities, and more recently that the 'weight of employment regulation is now back-breaking'. Priti Patel has criticized the Agency Workers Directive, while many Tories have criticized the Working Hours Directive, including Dominic Raab, previously Brexit Minister. Jacob Rees-Moog has stated that 'a Conservative government may wish to reduce [employment rights'.
A second important topic is safety, including health and safety at work and food regulations. A trade deal with the US may require permitting numerous practices, such as chlorinated chicken, banned in the EU. Liam Fox, as trade minister, voiced support for deregulation, under the guise of 'giving the public a choice over what they are eating'. For Rees-Mogg, 'there's a very long way you can go in rolling back emissions and safety standards.' Banking deregulation, pro-business tax arrangements and increased privatization all pose risks to human rights protection.
Internationally, the severe economic risks of Brexit may encourage bilateral investment treaties (BITs) that include significant inducements to investors, including weaker human rights protections. Extraterritorial jurisdiction over UK companies operating abroad could be limited, with forum non conveniens possibly returning if the Recast Brussels Regulation is not carried over. Access to remedy could suffer as this regulation also guarantees the enforceability of judgements between member states. Strengthening of the Modern Slavery Act and the National Action Plan on Business and Human Rights can be assumed to be deprioritized in a deregulatory political climate. The UK would also not be party to a mooted overarching EU National Action Plan on Business and Human Rights.
Various EU transparency and human rights due diligence policies could also be abandoned. The EU Directive as regards disclosure of non-financial and diversity information by certain large undertakings and groups of undertakings requires public-interest companies with more than 500 employees to disclose relevant information 'relating to, as a minimum, environmental matters, social and employee-related matters, respect for human rights, anticorruption and bribery matters.' The EU Timber Trade Regulation prohibits the sale of illegal timber and obliges operators relevant firms implement a due diligence system to ensure compliance. The EU Regulation on conflict minerals adopted in 2017 defines supply chain due diligence obligations for importers of tin, tantalum and tungsten, their ores, and gold originating from conflict-affected and high-risk areas. The EU Directive on Public Procurement also includes transparency requirements. Other EU-led BHR-related projects include the sustainable finance action plan, promoting the SDGs, and the UNGPs.
Despite the looming deadline, post-Brexit policies remain unknown. Under the current government, however, it is unlikely to advance business respect for human rights in the UK or beyond.
David Birchall is a Visiting Fellow at the School of Law, City University of Hong Kong; Blog and Media Co-Editor, Business and Human Rights Journal.
You can find a collection of Brexit-related content on Cambridge Core.