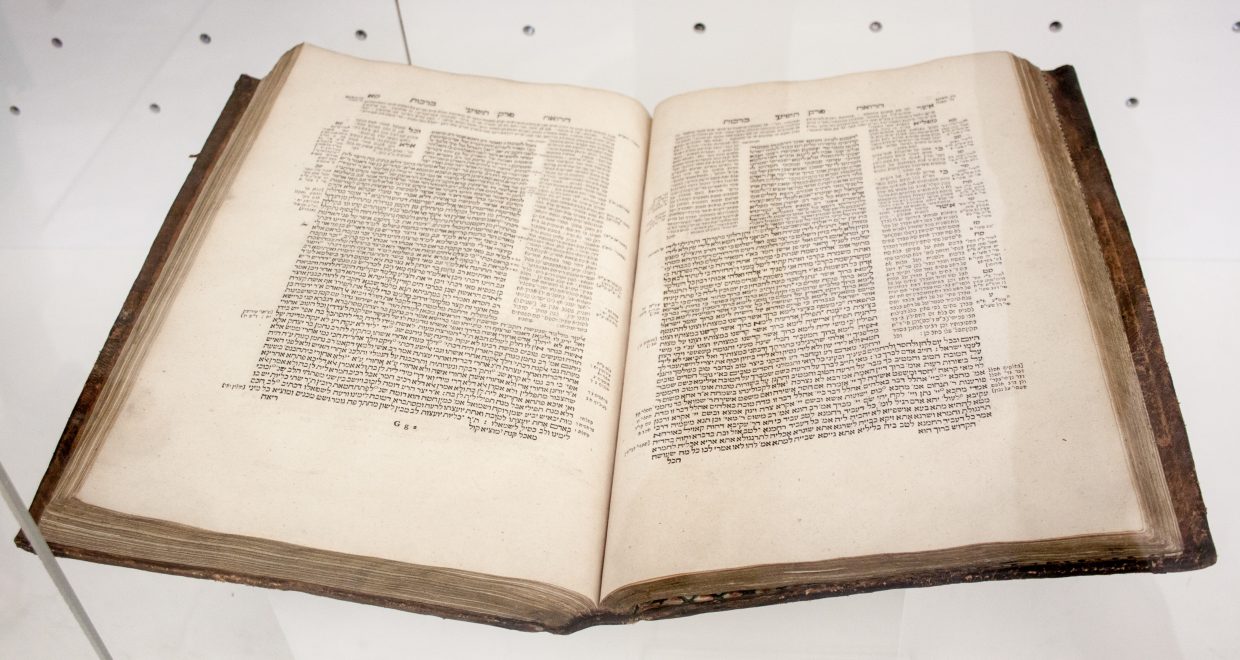 Reconsidering Revelation: Historical Explorations and Contemporary Murmurs
by Ariel Mayse
Get free access to The Voices of Moses: Theologies of Revelation in an Early Hasidic Circle until April 12.
The theophany at Sinai and the idea of revelation are among the core issues of Jewish theology. Explored by Talmudists, philosophers, and mystics, revelation has remained an issue of paramount importance to modern Jewish thinkers, as new intellectual currents as well as the findings of philology, archaeology, and biblical criticism, have led contemporary scholars to reconceive classical ideas of revelation. But the subject of revelation appears with particular frequency in the sermons and teachings of early Hasidism, a movement of mystical renewal that emerged in eighteenth-century Eastern Europe and quickly grew to shape the course of Jewish history. The attempts of the early Hasidic masters to reimagine Sinai and to redefine its spiritual significance were clearly key to their theological project.
The intense communal and devotional life of Hasidism gave rise to remarkable religious creativity, and its leaders developed a vibrant mystical theology that was entirely traditional in its style of expression but surprisingly modern in some of its essential concerns. The present article examines the theophany at Sinai as presented in the teachings of three important Hasidic leaders: Menaḥem Naḥum of Chernobil, Ze'ev Wolf of Zhitomir, and Levi Yitsḥak of Barditshev, all of whom were students of Rabbi Dov Ber Friedman, the Maggid of Mezritsh. Each of the three constructed his teachings upon foundational elements of his teacher's legacy. This shared inheritance links Dov Ber's students to one another, but careful consideration of these Hasidic sources will reveal important differences in foci and ideational message. These homilies refer to revelation as an unfolding process in which the ineffable divine is continuously translated into human language, reflecting upon—and justifying— the emergence of Hasidism and its theology through reimagining revelation.
Together with this historical analysis of an eighteenth-century Hasidic school, the present article also puts forward another important—if perhaps more subtle—argument regarding the implications of the Hasidic teachings on revelation. I have suggested that the Hasidic sources illustrate the close-knit imbrication of spiritual renewal, scriptural interpretation, and revelation in Hasidic theology. These fundamental questions grip all communities in which textual exegesis, theological creativity, and personal religious experience are first-order values.
The Hasidic sermons deserve careful consideration as a sophisticated and nuanced intellectual wellspring, one with much insight and flexibility to offer contemporary theological explorations in the present day. Such Hasidic texts, I claim, should be interpreted as nurturing—and even demanding—a bold approach to Sinai that does not rise or fall on the veracity of modern modes of textual study. Hasidic notions of revelation as an eternal process of God's self-becoming, an act of continuous disclosure through the "garment" or structures of human language, grant humanity an active role in shepherding divine inspiration into the mantle of words. Thus, in foregrounding these insights from centuries past, I have sought to articulate a constructive point as well: modern theologians from across faith traditions, who seek to develop a textured vision of biblical interpretation, divine revelation, and creative human agency, would do well to train their eyes upon the creative literature of this remarkable Hasidic circle.