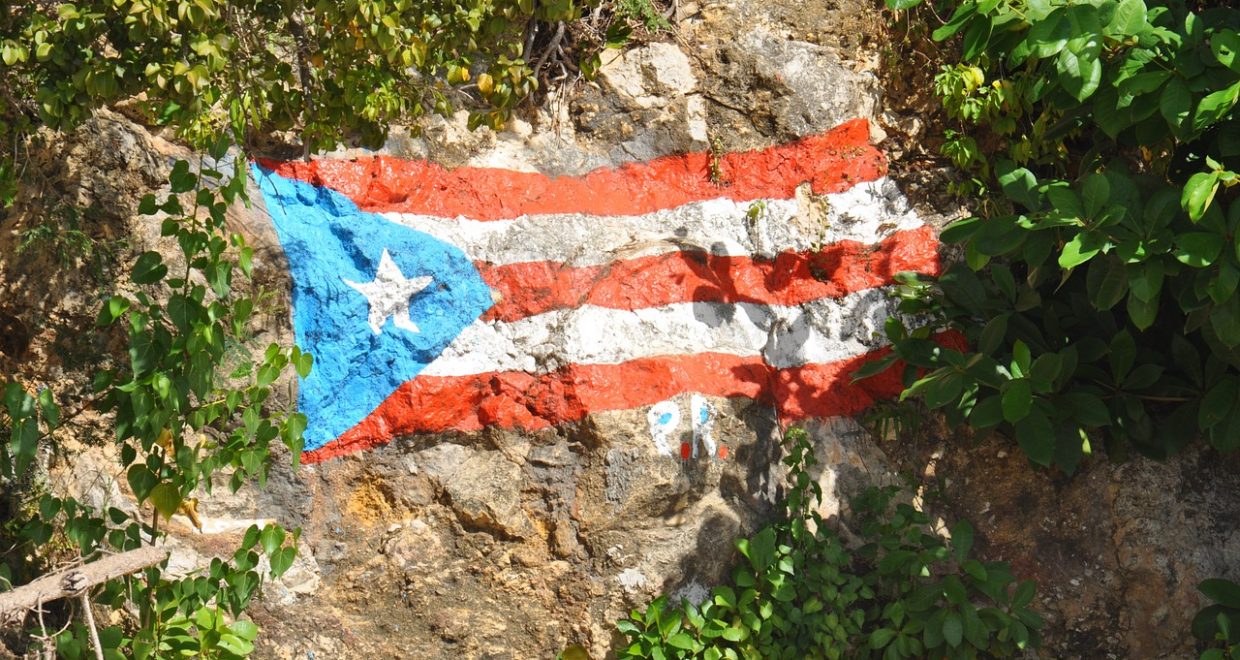 A Puerto Rican Decolonial Theology
A Puerto Rican Decolonial Theology: Prophesy Freedom. By Teresa Delgado. Cham, Switzerland: Palgrave Macmillan, 2017. xv + 204 pages. $99.00.
Read the full Review Symposium featuring MT Davila, Melissa Pagan, Nancy Pineda-Madrid, and Michael Lee, with a response from Teresa Delgado. Access to these articles from Horizons: The Journal of the College Theology Society is free until January 13, 2019.
If, as Nancy Pineda-Madrid states, "Puerto Rican history has been erased from the Puerto Rican collective consciousness[, and] the same is true for the Chicanx/Mexican American people," I would contend that neither has ever made it to the collective consciousness of the dominant culture in the United States. As a result, many in this country are completely ignorant of how the current climate of xenophobic mania against our neighbors to the south has tremendous precedent, and they are equally ignorant of the manner in which this racism is woven into the fabric of the colonial project that is los Estados Unidos. As theologians, ethicists, and educators, using Melissa Pagán's phrase, we have a moral responsibility to know just as much about the histories of colonization experienced by others, or, as Pineda-Madrid warns, "we are more prone to being turned against other communities of color to disastrous effect for us all."
Turning against each other comes in many forms, not the least of which is the negation of our colonized histories and the stories of our resistance. In the words of Oscar López Rivera, Puerto Rican independence activist and prisoner of thirty-five years, "spiritcide" is the killing of the imagination. He found a way to resist the attempt to kill his imaginative spirit by painting while imprisoned.[i] During an interview in October 2017, López Rivera was asked about the political status of Puerto Rico; he responded:
Well, I believe, as a Puerto Rican, that the majority of Puerto Ricans want to be Puerto Ricans. …I think that there are times … when people think, "Well, oh, we are blessed with the relationship with the United States." But … the end result will not be that, we can see. … So I can anticipate that Puerto Ricans will not be better off by the annexation of the United States of Puerto Rico. I also know for a fact that once any nation or any people lose their identity, their culture, their language, their way of life, their lifestyles, that they are a little dehumanized.[ii]
If "salvation while always personal is also always social" (Pineda-Madrid), then it will have something to do with the ability to dream, to imagine, new ways of being in the world. And that new way of being in the world cannot be imagined without being in community and in communion with each other and our planet, knowing our histories and stories intimately as the way to both preserve and animate the spirit for its flourishing.
[i] Jorge Juan Rodríguez V, in a conversation about the different ways we, as Puerto Ricans, actualize "freedom," September 8, 2018.
[ii]"Freed Puerto Rican Political Prisoner Oscar López Rivera on U.S. Colonialism after Hurricane María," Democracy Now! October 18, 2017, https://www.democracynow.org/2017/10/18/freed_puerto_rican_political_prisoner_oscar.