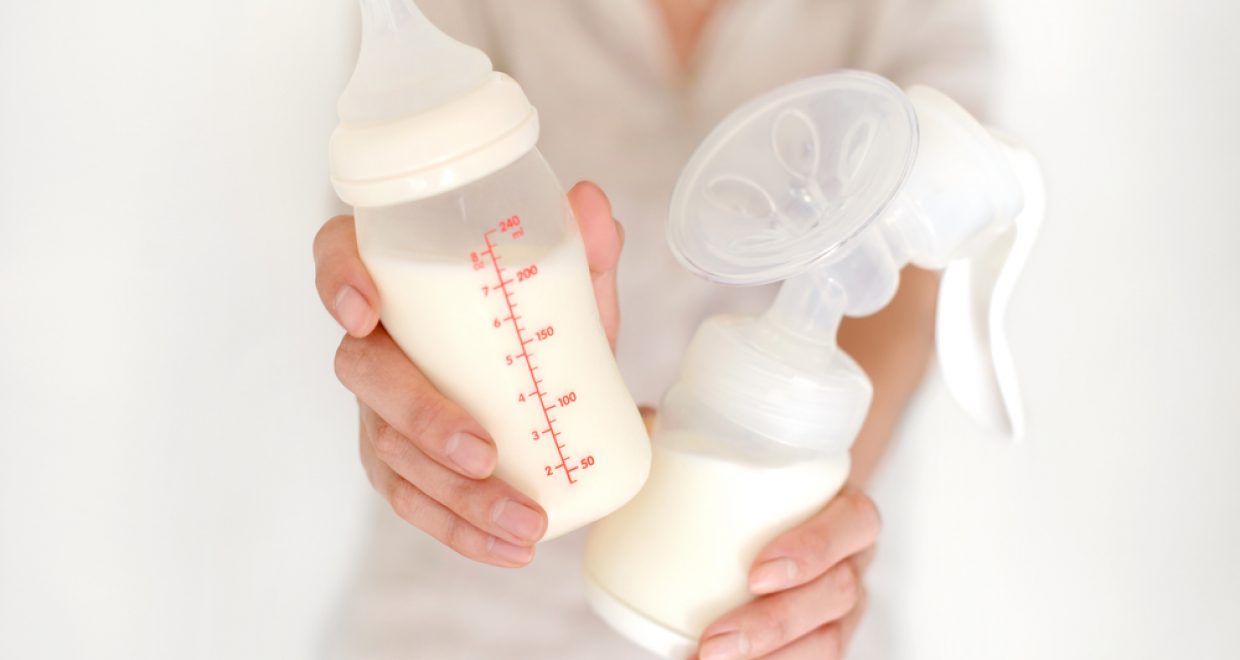 Policy could be the key to meeting breastfeeding goals
Public Health Nutrition Editorial Highlight ''Why do we need a policy?' Administrators' perceptions on breast-feeding-friendly childcare' Authors: Stephanie L Marhefka, Vinita Sharma, Ellen J Schafer, DeAnne Turner, Oluyemisi Falope, Adetola Louis-Jacques, Mary M Wachira, Taylor Livingston and Regina Maria Roig-Romero discuss their research below.
Human milk, typically known as breastmilk, has many benefits for babies and their mothers. In fact, the World Health Organization—a leader in setting global health standards—places so much value on human milk that it recommends infants receive only human milk in their first 6 months of life and continue receiving human milk along with complementary foods from age 6 months until two years or older. But when US mothers return to work, many enrol their children in childcare centres, where staff may not be well-educated about breastfeeding or trained in supporting families who wish to continue breastfeeding.
Dr. Stephanie Marhefka and colleagues at the University of South Florida wanted to know what childcare centre administrators knew about the Florida Breastfeeding Friendly Childcare Initiative, an effort designed to encourage childcare centres to support breastfeeding families.
Like at least ten other US states, to receive the "breastfeeding friendly" designation in Florida, centres must have at least: a) an environment in which feeding an infant or toddler human milk—directly from the breast or via cup or bottle—is normalized; b) a comfortable place where mothers can directly breastfeed; c) refrigerators to store human milk; and d) staff with basic knowledge about how to store and warm human milk. When Florida centres meet these requirements, the Florida initiative provides a certificate and window cling, acknowledging the centre is "breastfeeding friendly."
Dr. Marhefka suggests: "Before this study, we knew little about how childcare centre administrators view such programs and what they perceive as the pros and cons of receiving a 'breastfeeding friendly' designation." Understanding childcare administrators' perspectives can help determine what additional efforts are needed.
The researchers spoke to 28 childcare centre administrators in the Tampa Bay area of Florida to find out what they knew and thought about the Florida Breastfeeding Friendly Childcare Initiative. Here are some key findings:
None of the 28 administrators knew anything about the initiative—none had even heard the name of it.
Most thought designation requirements were simple and the initiative could be beneficial.
Most were not highly motivated to receive the breastfeeding friendly designation. They were not convinced it was important for their centres to get the designation, seemingly because they perceived that few children attending their centres were currently breastfed, so the designation probably would not matter to their consumers (the parents who enrol their children in the centres).
These findings are important, because they suggest efforts need to move beyond optional designation programs to ensure US infants and toddlers have the opportunity to benefit from human milk through their first two years and beyond. As Dr. Marhefka said, "We need a cultural shift in which policy makers, public health leaders, and childcare centre regulators work together towards national comprehensive evidence-based policies, regulations, metrics, and technical assistance to strengthen state-level efforts towards breastfeeding friendly childcare environments." Ultimately, she said, such efforts will help create a landscape in which families can meet the World Health Organization recommendations for optimally breastfeeding their children.
The full article ''Why do we need a policy?' Administrators' perceptions on breast-feeding-friendly childcare' published in Public Health Nutrition is available to download for free until 5th March 2019.

Click here to view all Editorial Highlights from Public Health Nutrition